LaunchAny is a consulting firm that specializes in digital transformation through APIs, microservices, cloud-native architecture, containerization, and serverless, IoT, and edge computing.
We bring business and IT needs together into a cohesive solution that delivers value to both your business and your customers.
Expertise
API product strategy and design
Microservice architecture
DevOps and cloud-native architecture
API training and coaching
Technical writing and developer marketing
Industry Experience
We have worked in a variety of business domains and product categories, including:
Fintech/banking
Commercial insurance
Healthcare
Supply chain management
Manufacturing
Airline industry
IT management and monitoring
Enterprise mobility
SaaS-based software products (B2B)
History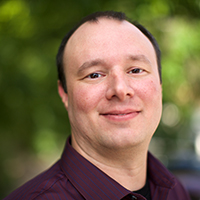 LaunchAny was started in 2005 by James Higginbotham, a founding member of one of Austin's most successful software consulting firms, MomentumSI (acquired by VMware in November 2014).