"A Practical Approach to API Design"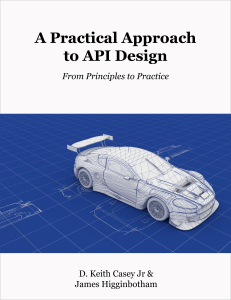 If you read the tech press, you probably have the feeling that everyone knows they need an API, although most aren't really sure what it is. They treat APIs like another checkbox, like "Web 2.0" was a few years ago or a mobile app was recently. In fact, there's an entire "API-first" movement in development circles that most people don't understand or even realize the reason for.
In this book, we start by discussing what an API is and why you might need one, and follow up with the how to design an API that encourages customer adoption. Purchase your copy and get free updates as new and updated content is released.
"Designing Great APIs" (O'Reilly Publishing)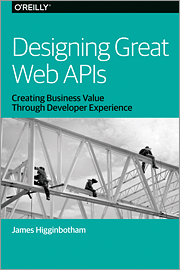 The number of APIs is growing rapidly. Businesses are using APIs for innovation, integration, and product strategy. This means that APIs aren't just an IT solution—they involve every aspect of the business. Delivering APIs that meet the goals of both business and development requires a multi-disciplinary, cross-functional team.
Whether you already have an API, are in the process of developing an API, or are just getting started, this report will help you:
Accelerate API development
Deliver better business value
Avoid the pitfalls of a poorly designed API